Committed to a better experience.
Our best customer experience is when your customers have theirs.
In the ever increasingly pace of the 21st Century we all find ourselves time poor.
"Lost time is never found again"  – Benjamin Franklin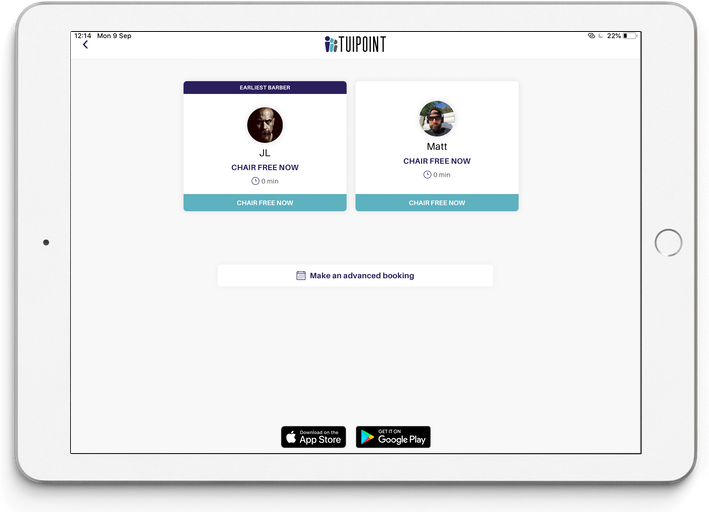 Walk-in Customers
Customers tap and join the live queue, get a chair and wait time, then choose to sit and wait or leave and carry on with their day.
"I have so much that I want to do. I hate wasting time."  – Stephen Hawking
Easy to use
Customers select their service and join the queue. They can join as a guest or enter their name and mobile number.
"Simplicity is the ultimate sophistication." – Leonardo da Vinci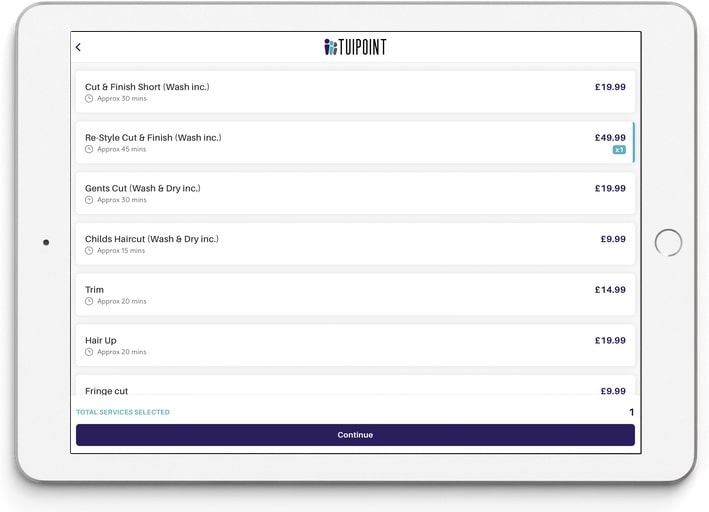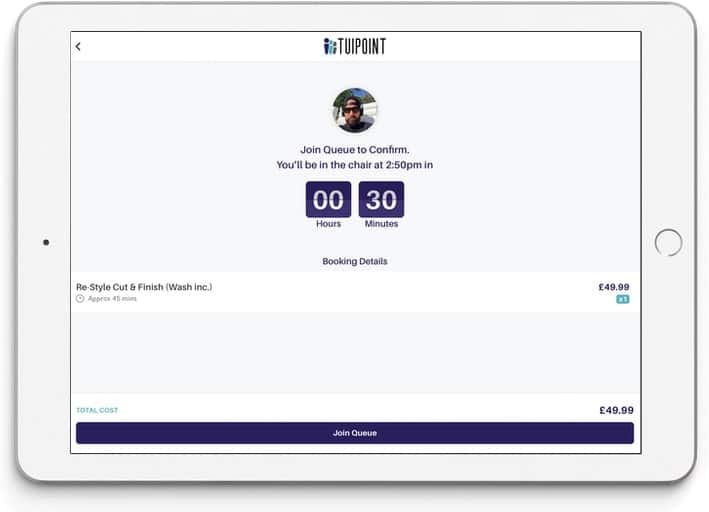 Time and wait confirmed
Customers are given a full confirmation of their chosen barber, their service, the total cost, the time they will be in the chair and how long the wait is.  "Sometimes the most productive thing you can do is relax" – Mark Black
Manage your queue
Each barber can login to see their queue, sign off on completed services, add guests to their queue and get a clear picture of upcoming customers.
"Success is no accident." – Pele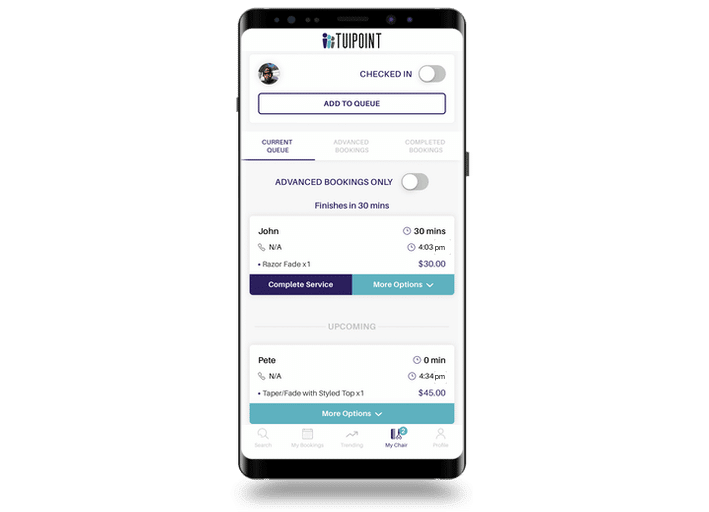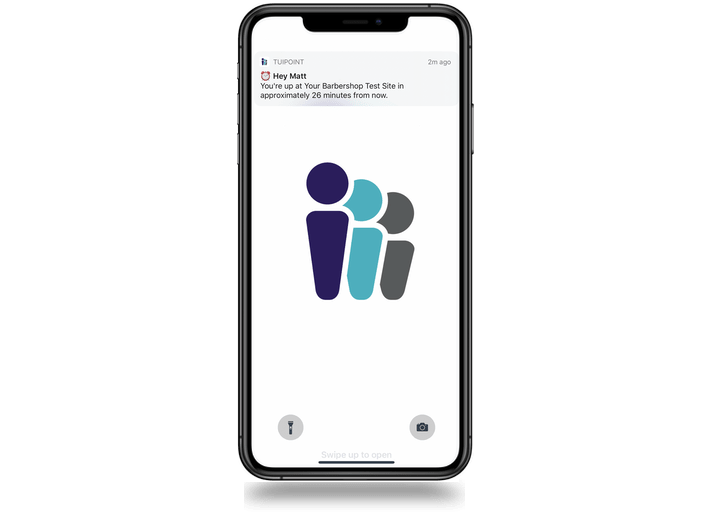 Customers are kept up-to-date
Customers get to see the time they'll be in the chair plus there's a countdown timer. Notifications to their phone remind them at regular intervals so they can turn up on time.
"be smart, be intelligent and be informed." – Tony Alessandra
Guarantee your customers a better experience
"Innovation needs to be part of your culture. Customers are transforming faster than we are, and if we don't catch up, we're in trouble." – Ian Schafer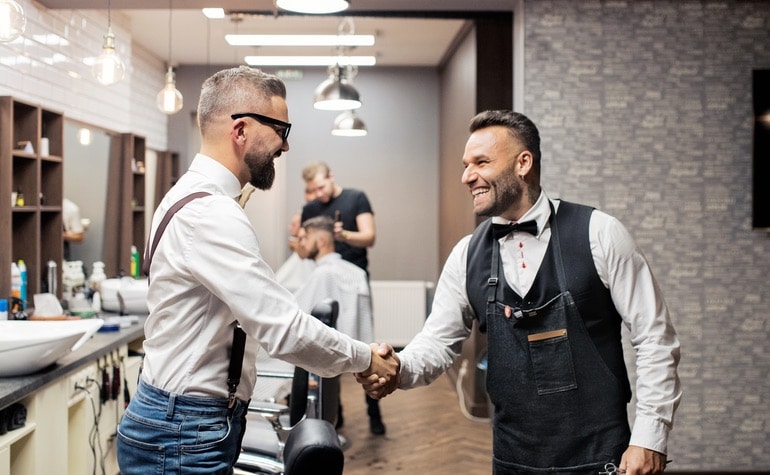 Queue from anywhere - Customers get their time back
The Tuipoint live online queue lets your customers join a queue without physically having to visit your barbershop. The App lets them join from anywhere and they get to carry on with their lives.
Stay organised - Keep the business day steady
No receptionist needed and no phone calls checking on how busy you are, the App clearly shows queuing times. Your staff will appreciate the steady flow of informed customers – 'everyone's in the know' and this ensures staff focus is on quality of service not a backlog.
Reduce walkouts and no-shows
Tuipoint works in real time, this means customers have a clear picture of how long the queue is and when it's their turn in the chair.  A countdown timer and regular notifications keep them up-to-date and ensure they turn up on time.
Get more referrals
With Tuipoint, customers get the full picture, changing waiting around from pain time to gain time. Imagine all the things they could be doing if they only had the time. Their overall experience is simply much better, happy customers generate more referrals and positive online reviews.
No Cost customer communication
Engage with your customers and drive traffic by keeping them connected through Free Notifications and Emails. Share the latest news, in-store promotions and special offers at no cost to your business. The free notification is a time sensitive yet simple message that is instantly seen.
Build customer loyalty
Tuipoint provides client service information ahead of time and this helps staff personalise each visit. The more you know about your customers the better the connection and the better their experience – over time this builds loyalty. Long after the customer has forgotten what you said and how much they paid they will always remember how you made them feel.
Use it wisely
"The only real luxury is time; you can't get time back. Make the best use of the time you have!"
Time isn't the main thing.