The Shop Profile button encompasses the heart of You and Your Business. This is where we store the basic details of who you are, your contact details, your shop hours, your story (About Us) and your map location. It's also where you can upload images of your barber's skills (Trending Cuts).

In the "

Admin Panel

" click "

Shop Profile

" a box will appear called "

Edit Shop Profile Information

"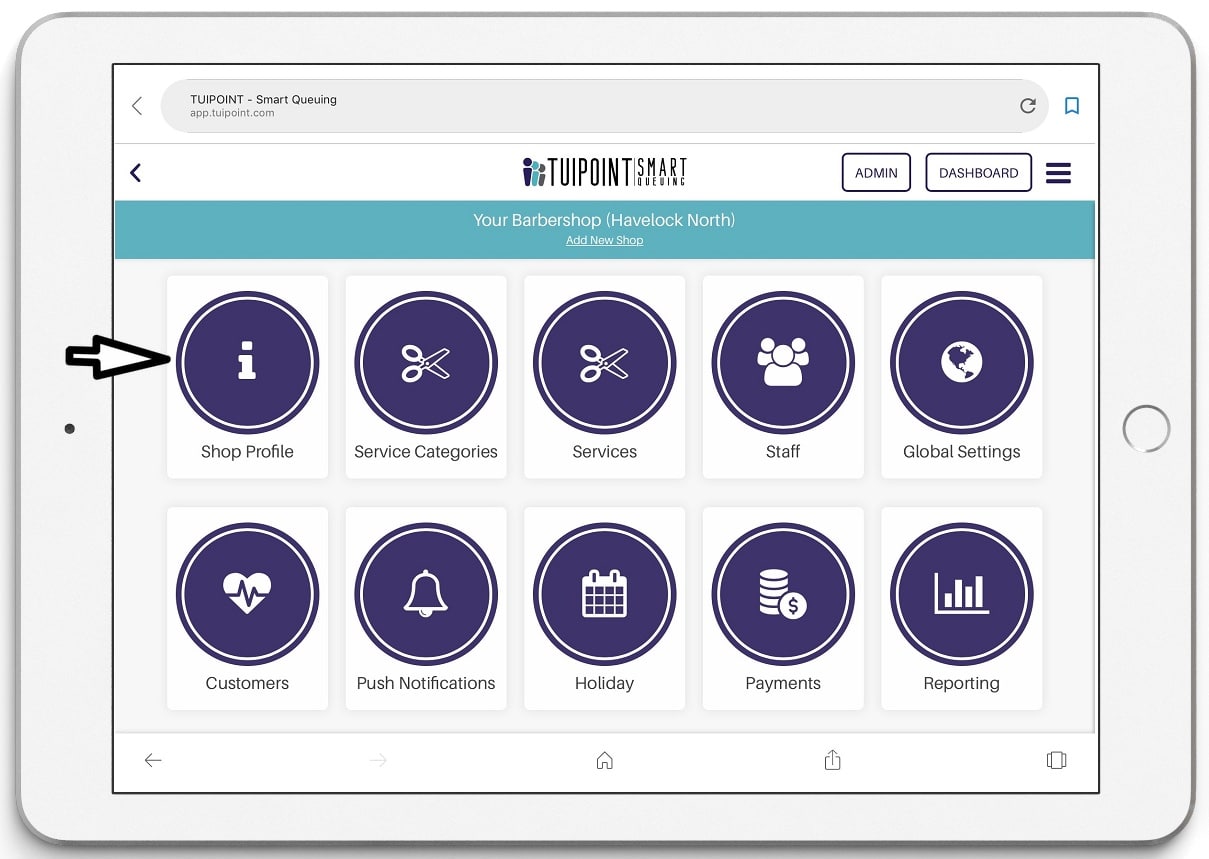 Under the tab "General Information" all of your registration details will be displayed, simply check that they are all correct.
An optional feature is available at the bottom of the "

General Information"

tab to allow each barber shop to display a message to all customers. This could be to welcome a new barber, offer a daily promotion, in fact anything you wish. It will display on the App directly above your checked in barbers unless the field is empty.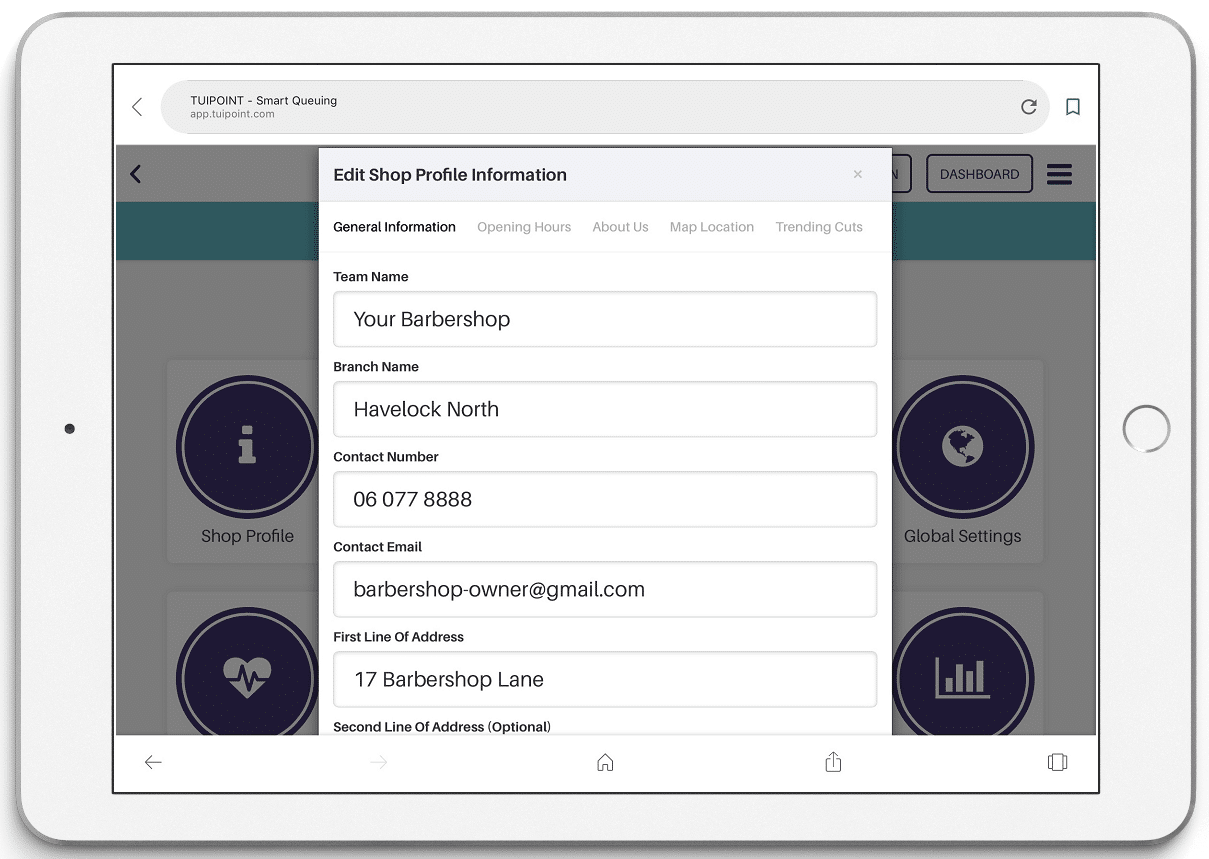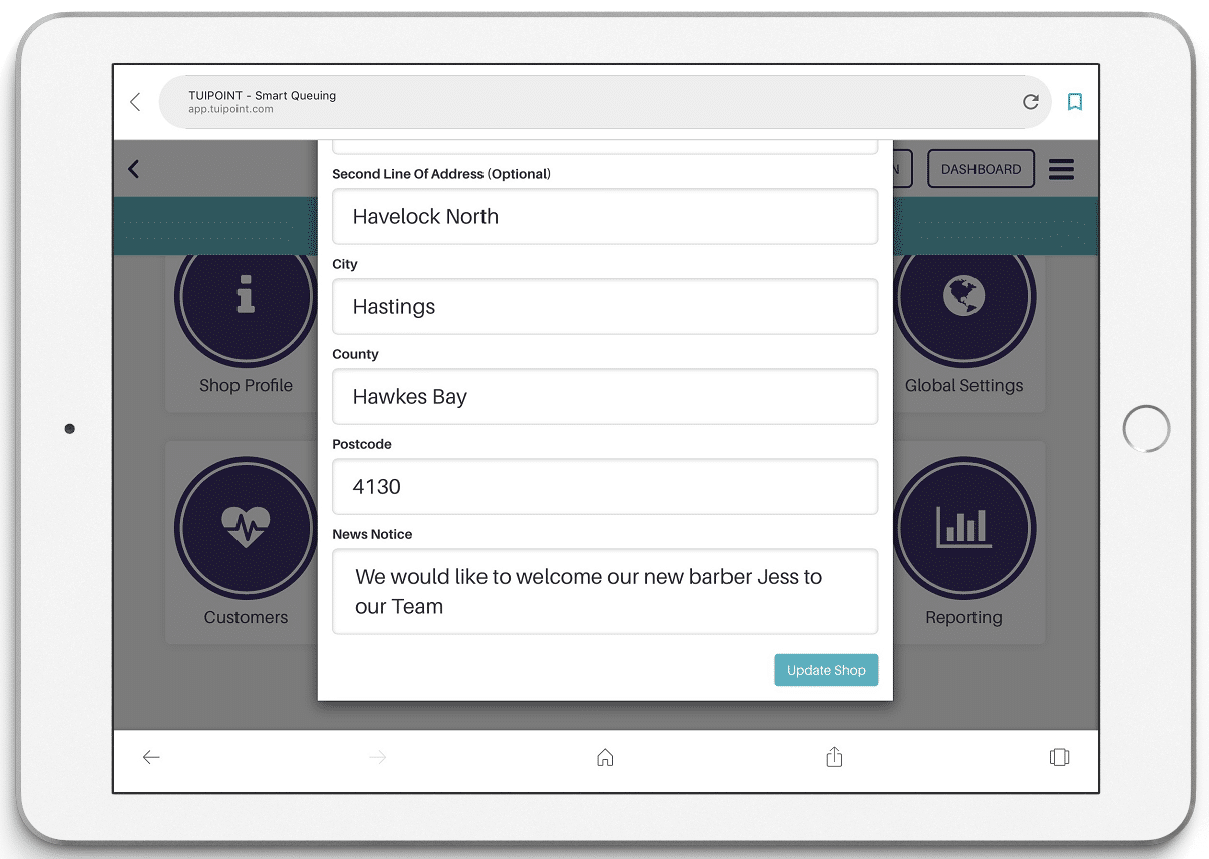 Select "

Shop Profile

" once again then select the "

Opening Hours

" tab at the top of this box, click Yes for all the days your shop is open and set the opening and closing times for each day, times are shown using the 24 hour clock. Click "

Update Opening Hours

" to save.
Please note that these hours are a guide for your customers only and will display on your App under "

About

" and whenever all barbers have logged out for the day.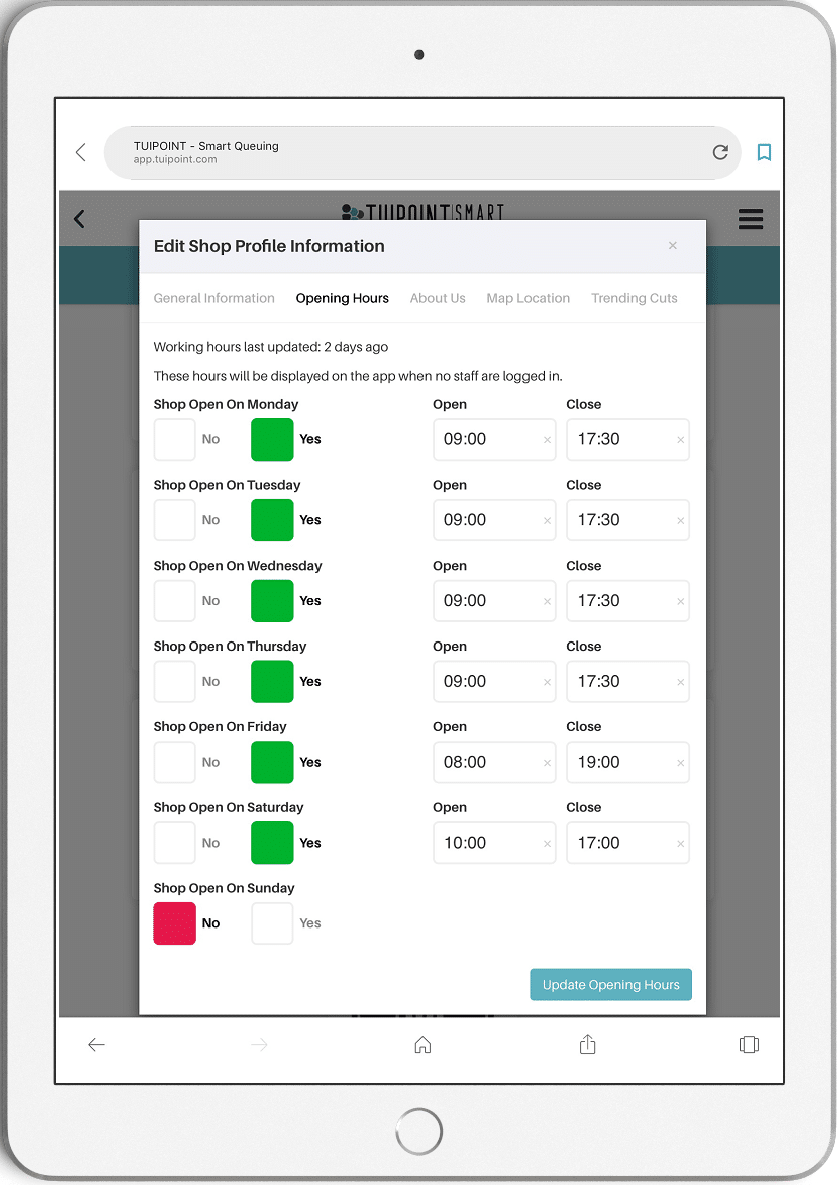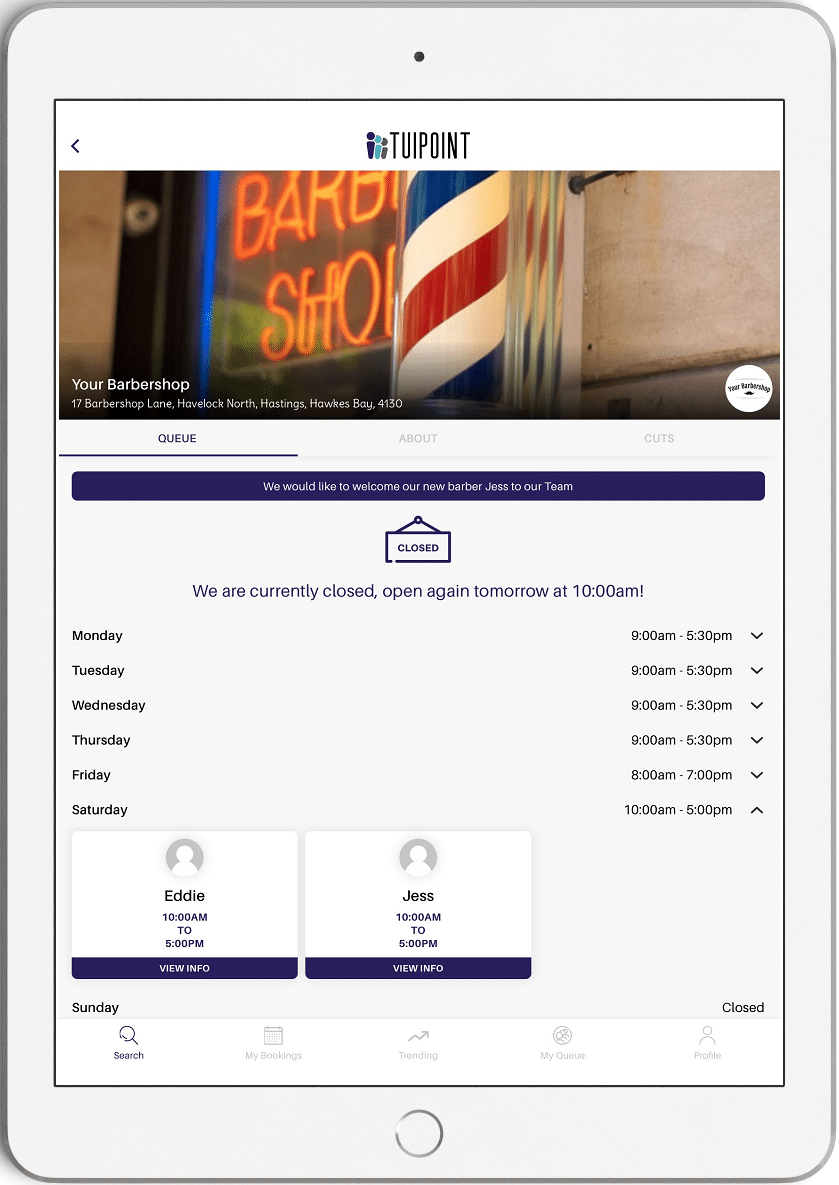 Personalise your Barbershop.  Click the "Shop Profile" button once again and then select the "

About Us

" tab next to Opening Hours.  There are six fields available where you can add detail about your Barbershop.
You can upload your company logo, ensure it is resized to

600×600

pixels prior to upload.
Add one image (banner) that reflects your Barbershop, an internal or outside view, or barbers in action, whatever your choose. Ensure it is resized to

660×310

pixels prior to upload.
Add

your story

(About Your Barbershop) you could include details about how long you've been in business, your barbering history, staff profiles, interesting facts and so on.
Optional – Add your Facebook URL so that customers can go straight to your page.

Optional – Add your Twitter URL.
Optional – Add your Instagram URL.
Click

Update to SAVE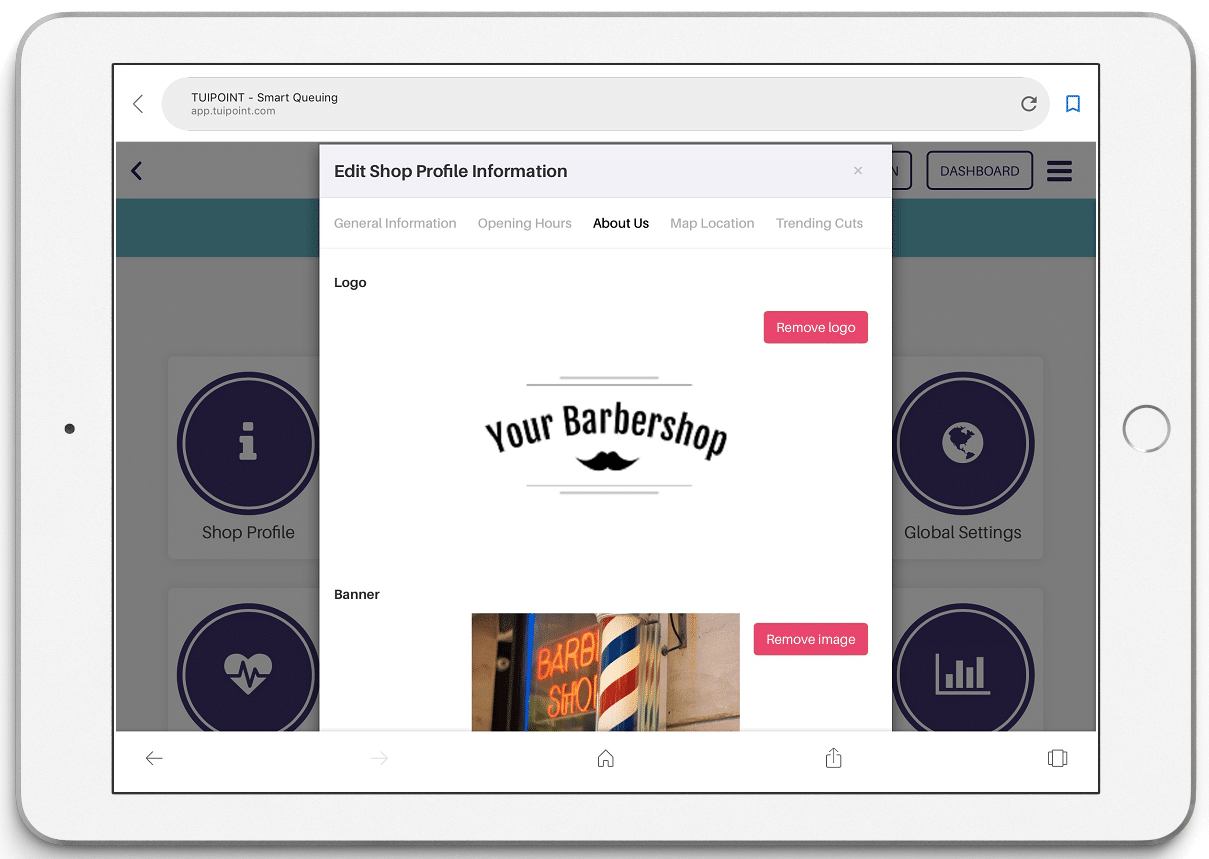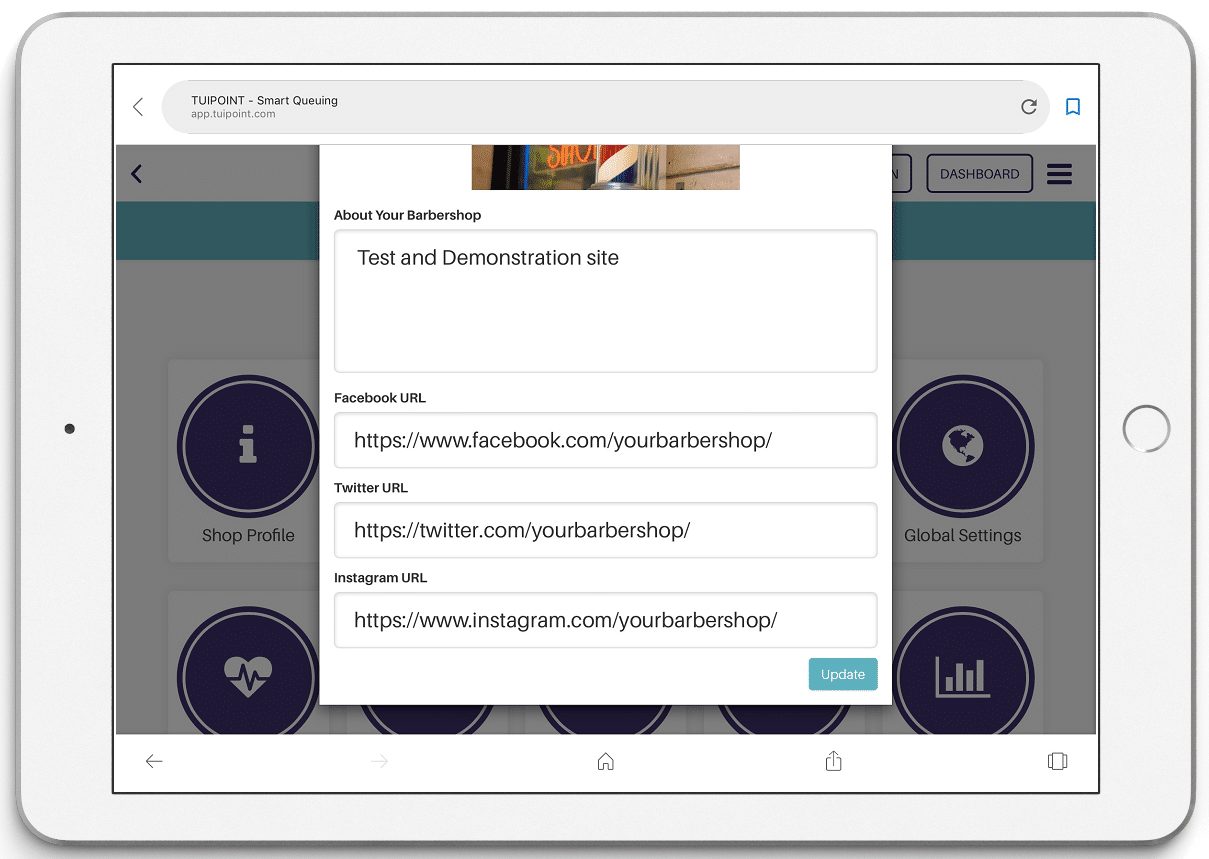 The final step under Shop Profile is to confirm your "

Map Location

".  Click this tab and then simply click and drag your icon on the map to change your barbershop location.  Zoom in or out to ensure you confirm the exact location and then click "Update Location". Click Admin once again.