Our optional "

Auto Complete feature

" can be found in the "

Global Settings button

" in the "

Admin panel

". Customers who use the Pay in App option will always auto complete.
For all customers who choose to pay in shop you have the option of manually completing each service or using our auto complete feature which will ensure your day runs as smoothly as possible by automatically completing each service once the booking time hits zero. 
You can delay the completion by up to 5 minutes if you wish by selecting the drop-down tab under the heading "

After Booking Time Lapses By

".
Working in tandem with Pay in App this feature ensures a seamless experience for both your barbers and your customers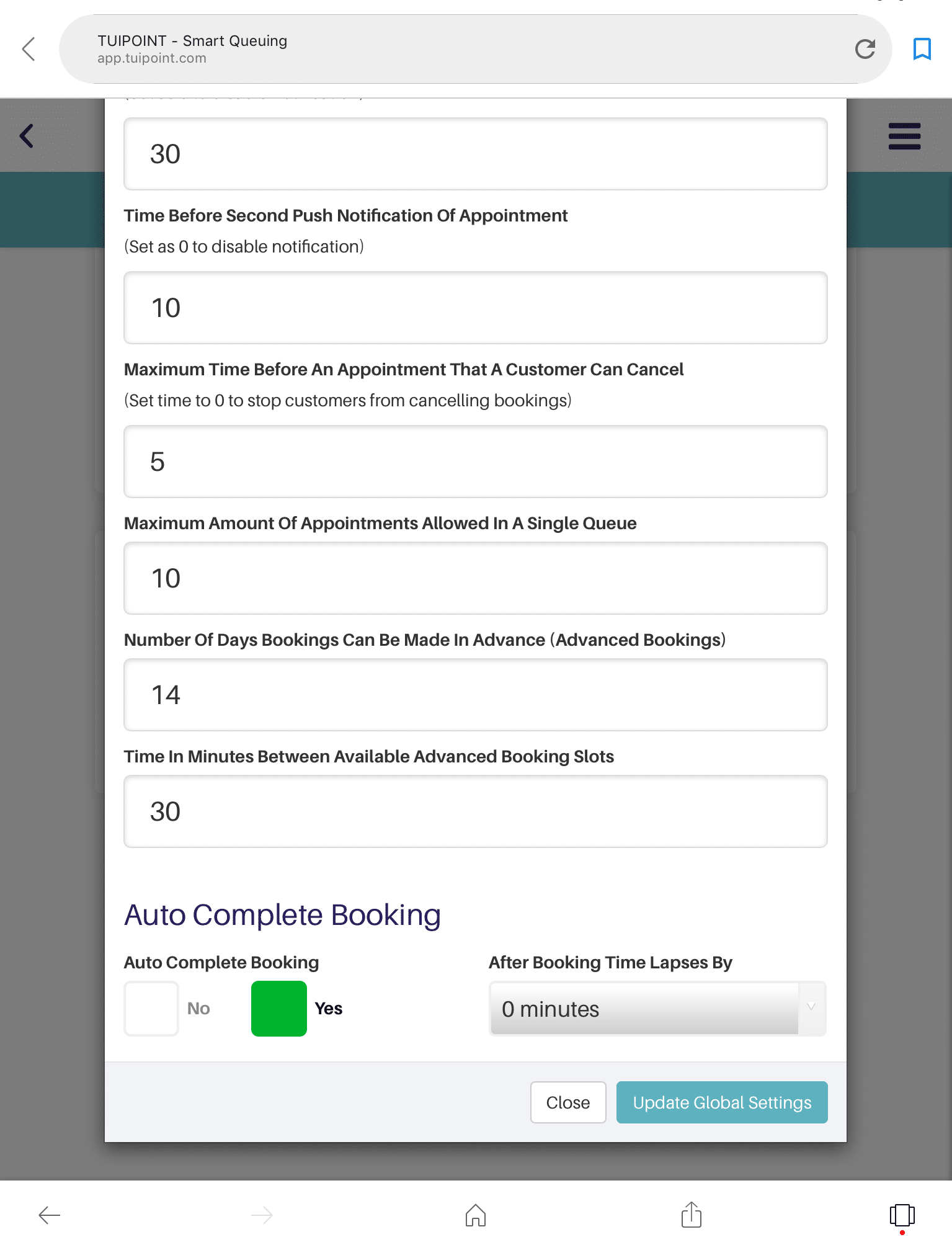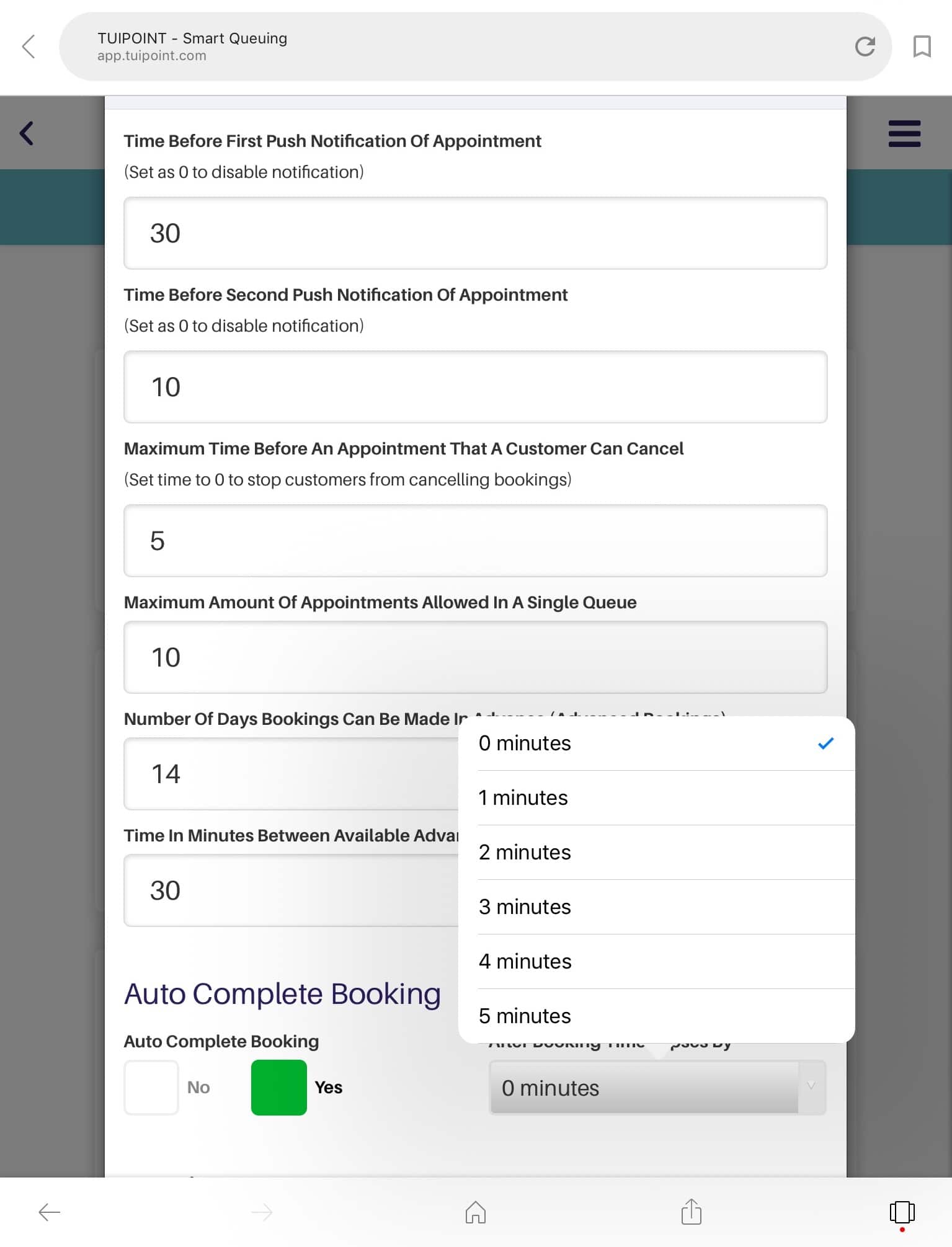 Auto Check-in / Check-out

Another optional feature is our Auto Check-in designed for a busy Barbershop where a barber would like to build a queue before their actual start of day. Fully customisable for each barber this feature allows your customers to begin queuing up to 3 hours ahead.  For example, customers could begin queuing from 6:00am for a barber who starts work at 9:00am.
This option can be set up under the "Staff " button in the "Admin Panel" by selecting "Edit Staff Member" and is at the very bottom of the "Working Hours" tab for each barber.
Similarly, "Auto Check-out" ensures the barber can't forget to Logout at the end of the day and can be set to delay by up to 30 minutes after normal day end.