From the "

Business Owners

" link on the Tuipoint web page, select menu, then click "

Login/Register

" and now simply click "

Sign Up Now

"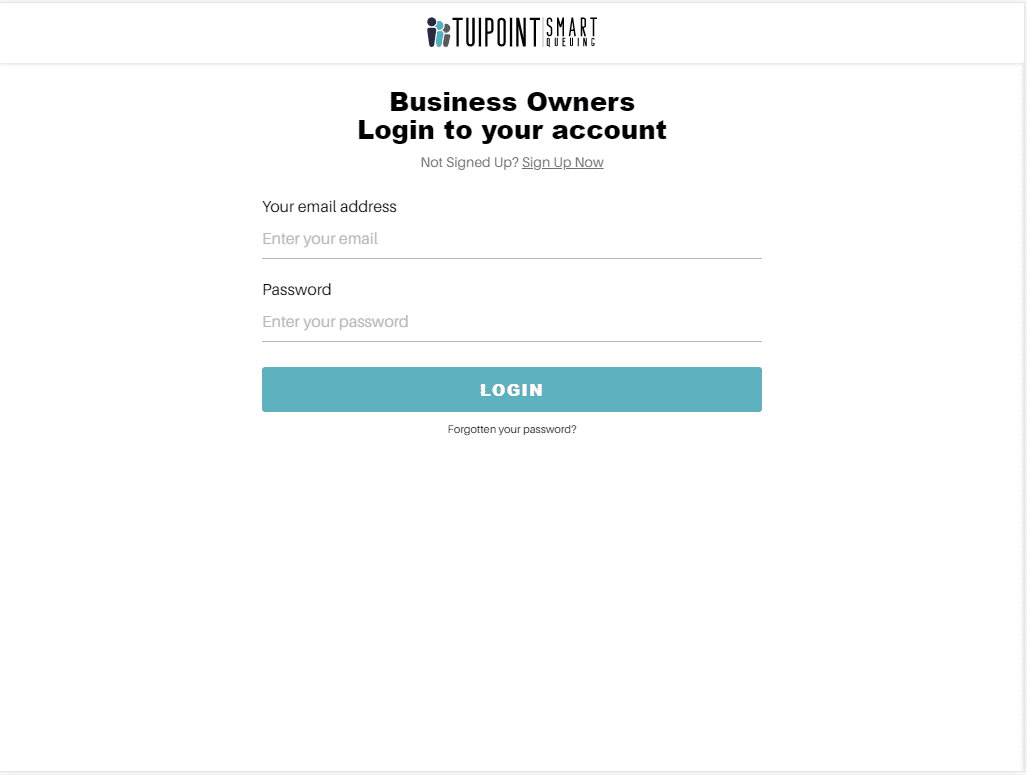 Step 1: Enter your details – first and last name, your email address, select a password, confirm the password (make a note of it in your password wallet or other location) and then click "

Continue

".
Step 2: Enter your Shop details beginning with the name of your Barbershop, enter all fields as requested including your County/State/Region and your Postcode/Zip Code.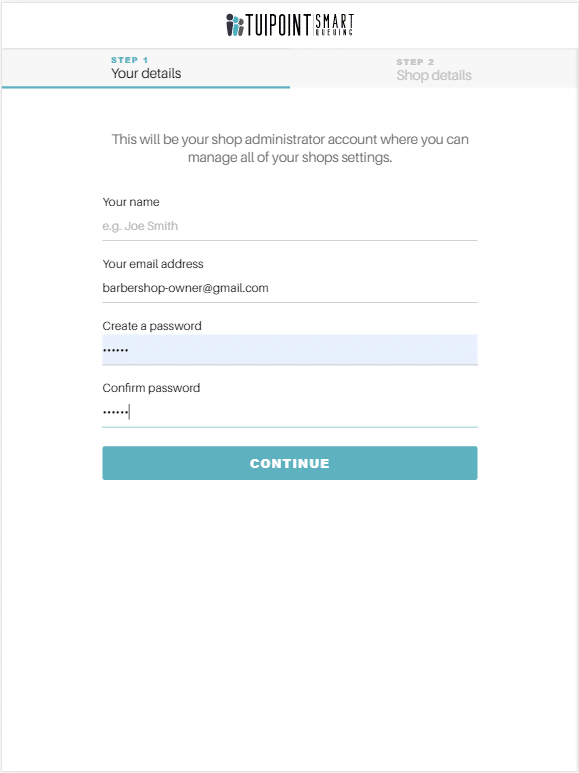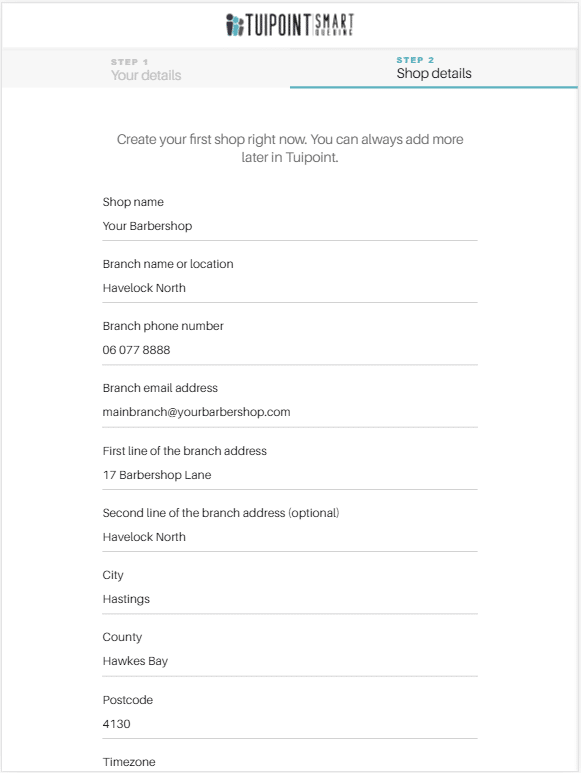 The last few steps are to select your "

Timezone

" by clicking on the drop down symbol ∨ and choosing the time zone for your location.

Licence Agreement and Privacy Policy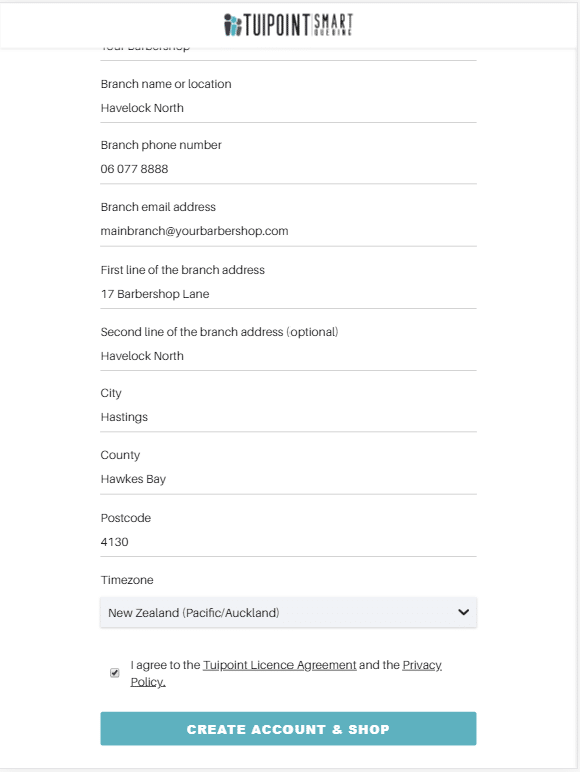 You'll now be presented with your "

Dashboard

", click on the "

Admin

" button and enter your password.