Operating Guide & Editing Guide
Articles and guides to help you understand how to operate and edit to get the maximum out of TUIPOINT
This is your customer and staff communication channel.
The Tuipoint App helps you engage with your customers and drive traffic through Push Notifications.  They are at no cost, are easy to use and manage and are an uncomplicated effective message about your business. The biggest benefit of push notifications is that they are instantly seen on your customers mobile device and read by 97% of app subscribers.
Using

Push Notifications

you can share the latest news about your staff and industry, in-store promotions and special offers.

You can also communicate with

All Staff

via

Email Notification

, eg advising them about special events, upcoming promotions and activities or sharing important staff updates.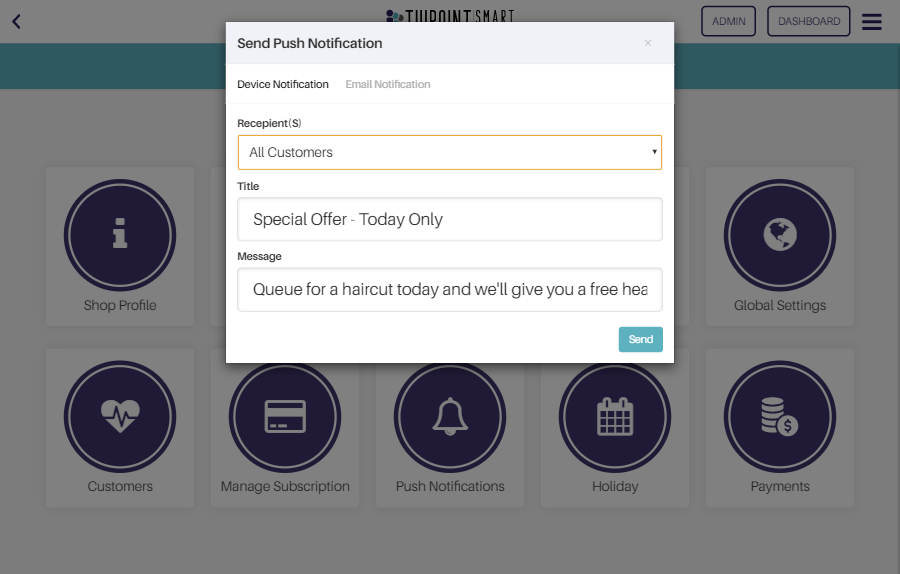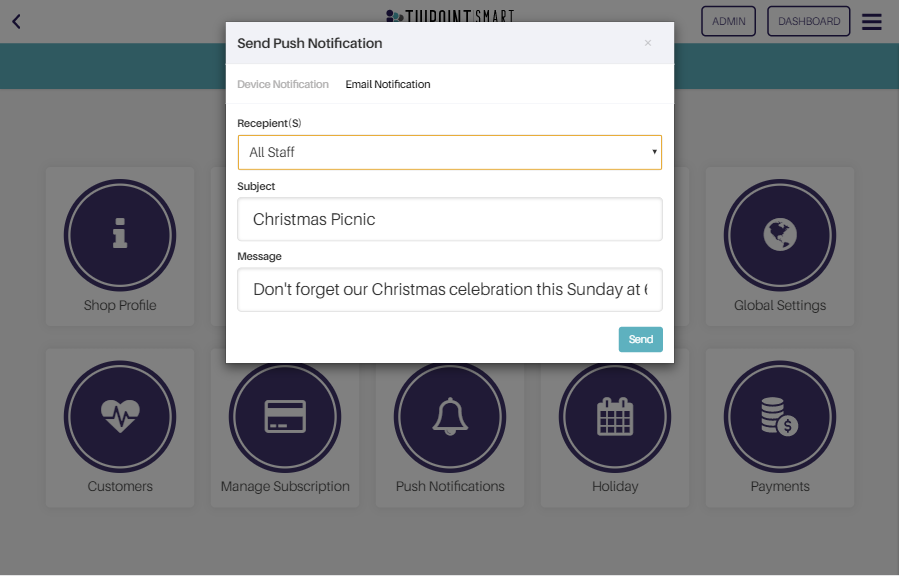 Select Admin – Holiday – Add Holiday – Staff Member – Date Range
The Holiday button is where you can set the date range for a confirmed staff holiday break or in fact any specific period where a staff member will be unavailable.This could include training days, competitions or attending a barber show/expo.Once set and updated this will override settings for advanced bookings.  There is effectively no limit on how far in advance a holiday period can be set.  If plans change simply select the barber and click on the holiday period (in blue) and a box will pop allowing you to delete that holiday period and if it's just a date change then the new dates can be selected and saved.