Why Us
People (men in particular) tend to be eternal optimists and often decide on the day that they'd like to get a haircut, beard trim or whatever. The same scenario plays out for Mums who decide to get their sons hair cut after school. In many cases where the barber shop is a walk-in business this results in a long wait or worse still – disappointment, for all parties.
Tuipoint is the smart way to queue at your barber shop.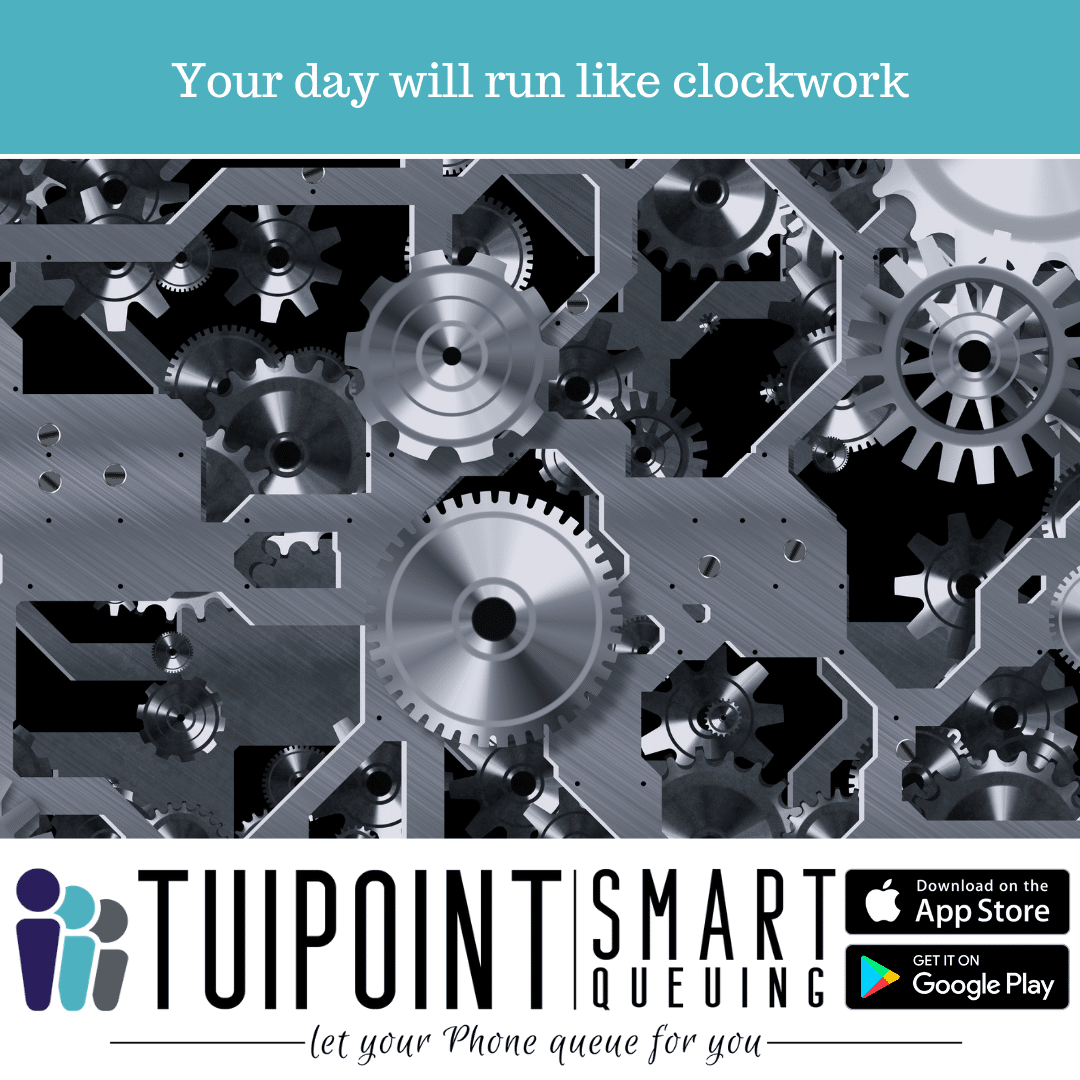 Tuipoint lets you run your Barbershop as a traditional barber shop.
We are a live queuing system, your customers can join a queue from anywhere giving them the option to carry on with what's important in their life or sit and wait their turn (you know what the majority will choose!).
We offer a walk-in Lobby system where customers can join a queue via an iPad or tablet located within each barber shop, they can register and download the App, choose to do so later or if technology averse simply use the Lobby each time.
For customers who have downloaded the App, it will open at the Barbershop they last visited and if travelling they can search for a barber shop using the built-in map.
They can see each barbers queue including the earliest available and the time when each barbers chair is free. The Tuipoint App is extremely user friendly.
Having joined a queue, the customer sees the time of day they will be in the chair along with a countdown timer (My Bookings).
We keep customers updated with two notifications, eg once at 30 minutes to go and the 2nd at 10 minutes out from their time in the chair – these are free of charge. Timed notifications are fully customisable by the Barbershop.
We offer a customisable option to make an advance booking for a future date & time. Some barbers choose to offer a VIP service on a specific day of the week while others charge a fee for using this function.
We do offer the option for the customer to cancel (the length of time prior to cancellation can be set to whatever the barbershop chooses or it can be turned off completely)
We include a "Trending" feature where barbers can upload images and showcase their work (viewed locally or to everyone) along with a description and the products used to create each style.  Customers can use this feature to show their barber what style they like.
We offer a customised (fully branded) App
Every participating Barbershop is highlighted on the Tuipoint App and these are geolocated to the customers actual location
Future upgrades already with our design and development team include, ePOS, In-App Payments, Loyalty and Reviews